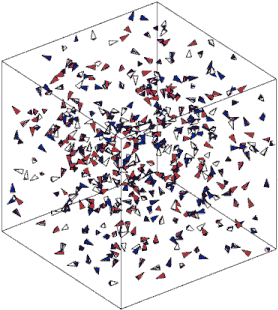 Welcome!

My name is Antoine Diez and I am Program Specific Researcher at Kyoto University Institute for the Advanced Study of Human Biology (ASHBi) in the lab of Seirin Lee.

Before that, I was PhD student in the Applied Mathematics section of the Department of Mathematics at Imperial College London under the supervision of Pierre Degond, Sara Merino-Aceituno and Amic Frouvelle.

Contact: diez [dot] antoinenicolas [dot] 4e [at] kyoto-u [dot] ac [dot] jp

[GitHub] [Google Scholar]
I am a former student of the ENS Rennes from which I graduated with a BSc in Mathematics, a BSc in Physics and where I obtained the French Agrégation. I earned a MSc in Mathematics from the ENS Lyon. See my CV for more details.
My research interests are primarily focused on PDE and stochastic models of self-organisation in mathematical biology. During my PhD, I have worked on kinetic theory for the study of mathematical models of collective dynamics. Although I work mainly on theoretical aspects, I am also interested on numerical simulations and their applications, especially particle methods for MCMC problems. See my CV and my Research page for more details.